What is a Wholesome Children's Book?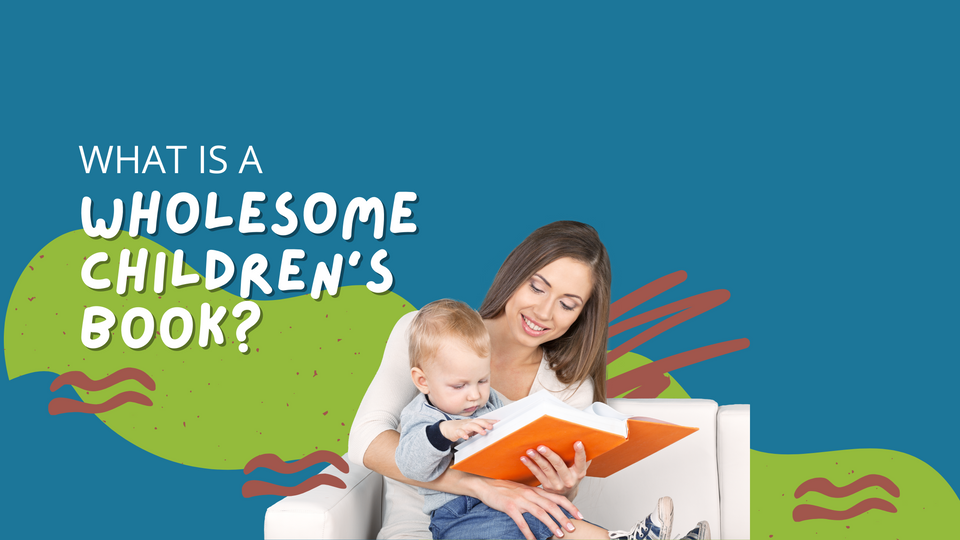 What Is a Wholesome Book?
Wholesome books avoid inappropriate content, i.e., violence, sexual content, witchcraft, etc. Wholesome books instead promote positive character traits like honesty, humility, and selflessness instead of negative behaviors such as lying, cheating, and selfishness. Age-appropriate language, themes and content are crucial for promoting healthy cognitive development and safeguarding emotional well-being.
Positive and uplifting messages in children's books promote healthy emotions and foster confidence, empathy, and a positive outlook on life. They also encourage children to pursue their goals and aspirations.
The Benefits of Wholesome Children's Books
Wholesome children's books can shape a child's outlook on life by promoting perseverance, critical thinking, and confidence. This helps with cognitive development, fosters a love of reading and learning, and demonstrates overall self-control through real-life situations.
Wholesome children's books promote cheerful home environments and understanding by exposing children to healthy communication and relationships through various experiences encouraging good behavior and fostering compassion towards others.
Characteristics of Wholesome Children's Books
Common themes in a wholesome children's book encompass good character traits including kindness, integrity, perseverance, respect, and the value of hard work. Wholesome books promote creativity and curiosity while encouraging positive behavior.
The Bible provides some excellent reference points for determining whether or not a book is wholesome:
But the fruit of the Spirit is love, joy, peace, patience, kindness, goodness, faithfulness, gentleness, self-control. Against such things there is no law. Galatians 5:22-23 (NKJV)

Finally, brethren, whatever things are true, whatever things are noble, whatever things are just, whatever things are pure, whatever things are lovely, whatever things are of good report, if there is any virtue and if there is anything praiseworthy—meditate on these things. Philippians 4:8 (NKJV)

Wholesome illustrations in children's books can create a positive and uplifting reading experience, enhance comprehension and emotional connection while promoting a deep love of reading.
Choosing Wholesome Children's Books
We encourage parents and caregivers to prioritize age-appropriate content, positive messaging and quality character traits when choosing books for children in their lives.
Understanding the values that define a wholesome book and making the decision to choose books accordingly allows parents and caregivers to provide children with valuable literature to inspire, educate, and create a positive reading environment.
Start building your library today and purchase wholesome books from Big Sky Life Books. We are your trusted source for wholesome children's books.

---